Hudson-Delaware Chapter of the Society of Environmental Toxicology and Chemistry (HDC SETAC)
present the
2019 Annual Spring Meeting
Wednesday, Thursday - April 24-25, 2019
The Chauncey Hotel & Conference Center, Princeton, NJ
REGISTRATION Click Here to Register for the Meeting
Registration fee includes: All technical sessions, posters, exhibits, breakfasts, lunches, refreshment breaks, Student Poster Social, and a copy of the proceedings. The evening dinner can be added to your registration for $45 per person.
HDC Member Meeting Registration

$215

HDC Member Meeting Registration LATE (Starts on April 22, 2019)

$245

HDC Student Member Meeting Registration

$85

HDC SETAC Annual Membership Fee (paid via Paypal through HDC website) All Attendees must be a member!

$15

HDC SETAC Student Membership Fee (paid via Paypal through HDC website) All Attendees must be a member!

$10

HDC Corporate Sponsor Program (see HDC website for details)

$0

Reduced rate registration ends April 21st. Student rates will not increase.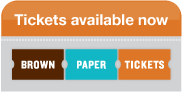 The evening dinner is a separate registration and will be on Wednesday April 24th from 6:30 to 9:00 PM in the Solomon Dining Room at the Chauncey Conference Center. Our speaker will be Sarah Kendrew, PhD from the European Space Agency. Please register for dinner soon if you are planning on attending.

Click here to register for the dinner.

If you would like to pay by check, please contact us at mfirth@elminc.com and we'll prepare an invoice for you.

When:
Wednesday April 24th
-to-
Thursday April 25th, 2019

Where:
Chauncey Hotel & Conference Center
660 Rosedale Road
Princeton, NJ 08541
+1 (609) 921-3600
Google Map Link

ABOUT THE ANNUAL MEETING
The 2019 Annual 2-Day Meeting is an opportunity for all HDC SETAC members to gather and discuss current topics and research that affect all those living within the Hudson-Delaware region. HDC hopes to promote the exchange of knowledge in fields related to risk assessment, environmental analytical chemistry, water resources and environmental toxicology. A commitment of SETAC is to balance the interests of academia, business and government and therefore our membership and normally our meeting attendees are equally represented at many of the meetings. The cooperation among these groups is critical while emphasizing current research and the importance of understanding issues as well as developing solutions for problems related to the protection and enhancement of the human and ecological health of the region.

WHO WILL ATTEND?

Consultants working in:

Risk Assessment
Sediment Sampling
Environmental Remediation
Regulatory Compliance
Ports and Harbors
Water Resource Management

Analytical Chemistry Environmental Laboratories
University Researchers and Graduate Students
State and Federal Regulatory Agencies

Student Awards - 2019 Student Research Awards Program
The Hudson/Delaware Chapter (HDC) of the Society of Environmental Toxicology and Chemistry (SETAC) is pleased to sponsor student research awards. These awards are meant to both recognize outstanding young scholars and encourage active participation in HDC SETAC by attending and presenting their work at the 2019 Spring Meeting. This year, we are also providing travel awards. These travel awards will include a $100 travel stipend as well as a waiver for student registration. With the invaluable support of our corporate sponsors and chapter members, we can offer up to two travel awards to our graduate and up to two travel awards to our undergraduate student members.
See full details of Student Awards
Late registration begins April 22, 2019.
EXHIBITORS
2019 Corporate Sponsors of HDC SETAC will have the opportunity to showcase their products and services in the Stony Brook meeting room. Table and floor space can be reserved for literature, banners, marketing give-aways, and other displays. Please see the Corporate Sponsorship Program for details.

HOTEL RESERVATIONS
The Chauncey Hotel has offered a preferred rate for lodging. Please contact them directly and tell them you are attending the HDC SETAC Spring meeting to receive the discounted rate.


Wednesday evening dinner will includes a keynote presentation by Sarah Kendrew of the Europen Space Agency.
HDC SETAC Membership - $15 per year - Pay via HDC PayPal
Any problems with this page please contact Michael Firth, mfirth@elminc.com
** If you use a personal email or other PayPal account please remember to include your Name, Affiliation and Email in the comments.
---
If you have any questions about the meeting please contact one of the following:
Dan Millemann, drmillemann@gmail.com
Don Nazario, nazariodon@gmail.com
Michael Firth, mfirth@elminc.com